Data Classification
Why Data Classification + DLP is a good idea?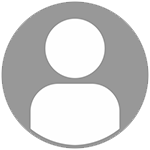 Sanjay Khera
Thursday, Nov 26, 2020
Data loss prevention (DLP) solution helps enterprises ensure their critical data is not accessed by or tampered with by unauthorized users. However, the underlying technology that makes the DLP work optimally and deliver desired results is Data Classification.
Classifying data appropriately helps you improve information security and ensure data privacy by enabling you to assign appropriate access permissions and implement appropriate protection measures for different types of data.
Organizations must look at building a broad foundation of data governance throughout the entire data lifecycle rather just focusing only on protecting data from loss through any DLP tool. For this, there are some essential questions enterprises need to keep in mind:
What business-critical data you have?
Where this data resides (the storage points)
Who has access to this data?
Is there any compliance being violated?
Is your data duly protected? What is the risk level?
Accurate data classification is everything when it comes to successful implementation of DLP tools and processes. Inaccurate classification can lead to the following outcomes:
The DLP tool could restrict access to non-sensitive data that was incorrectly tagged as sensitive, hurting productivity and interfering with critical business processes.
The DLP could fail to flag unauthorized operations on sensitive data that was misclassified as non-sensitive, increasing the risk of a breach.
Some DLP tools rely on manual classification and this might put you at risk of both omissions and errors as users may fail to classify data at all, tag it inconsistently, or simply pick the first or easiest classification type to save time.
Data classification tool enforce users to label the data being created based on its sensitivity and pre-defined categories thereby ensuring it is stored only in secure locations with least-privilege and other access policies to reduce the risk of a data breach.
An automated data classification solution provides reliable and consistent classification results across the organization and ensure that DLP tool is working with accurate tags.
Data Classification and DLP works hand in hand to ensure safety of business-critical data, monitor users' behavior, eliminate insider threats, prevent unauthorized access, and more.
By combining data classification with DLP solution, organizations can ensure implementing a comprehensive data security strategy.
Data classification provides DLP solution the ability to efficiently and effectively enforce controls, preventing the unauthorized or unintended transmission of confidential and sensitive data
Why Data Classification + DLP is a good idea?
Engaging users in labeling documents in line with data governance policy can dramatically reduce false positives
Data classification represents an added layer of data security when used in conjunction with DLP solutions. It enforces employees to mark highly confidential documents, instantly making them recognizable as sensitive data, thus allowing the DLP solution to ensure right policies applied to restrict or block their transfer.
DLP can pick up metadata consisting of the tags added by data classification solutions. In this way, different remediation actions can be applied depending on data classification tags.
Data Classification is the prelim and serve as an important building block of any organization's data protection program.
The success of any DLP strategy depends upon proper data governance and accurate data classification. Knowing exactly what types of sensitive information you have will enable your DLP solutions to work better, maximizing the value of your investment.
"FORRESTER BELIEVES CLASSIFICATION IS THE FOUNDATION FOR ALL OF DATA SECURITY, AND IT'S CRITICAL FOR THE SUCCESS OF OTHER DATA SECURITY SOLUTIONS, SUCH AS DLP, RIGHTS MANAGEMENT, AND ENCRYPTION." Forrester's TechRadar™
Klassify Next-gen Data Classification Suite. The tool helps enterprises classify unstructured data (data is use and data in motion) based on predefined categories. It brings data classification policy to the users and enforce them to apply appropriate classification on the data they are creating, sharing and storing, based on its sensitivity, and enable you to apply appropriate controls to effectively protect it.
Comes with options user-driven, policy-driven and auto classification, Klassify Data Classification Suite offers out of box templates and default settings that are optimized to meet the requirements of a wide range of data privacy laws. With same single module you can classify the documents as well emails.
Klassify Data Classification solution compliment and integrate with all leading DRMs, DLPs and any other protection tool such as Encryption, CASB, NGFW, Email Security, etc. with capability to read and leverage metadata.
With Klassify Data Classification Suite, you mitigate risks of accidental data leakage and unauthorized access while maintain confidentiality and validate compliance.
Find out how Klassify can help you Discover, Classify and Protect your Business Critical Data.