Data Classification Handbook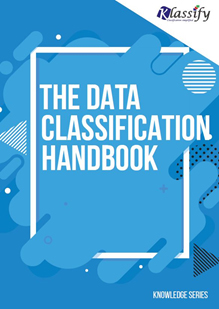 Data Classification is starting point of Data Security. Our Data Classification Handbook can help you better understand the data classification, why it is critical for your business & what implementation approach you should adopt.
Some of the topics it covers:
Introduction to Data Classification
What is Classified Data
Types of Sensitive Data
Why Classify Data
When to Classify Data
Get Started with Data Classification Program
How to build a data classification program?
Nine ways to get started with data classification
INFOGRAPHIC (How to build a data classification program)
Get your complimentary copy
Find out how Klassify can help you Discover, Classify and Protect your Business Critical Data.